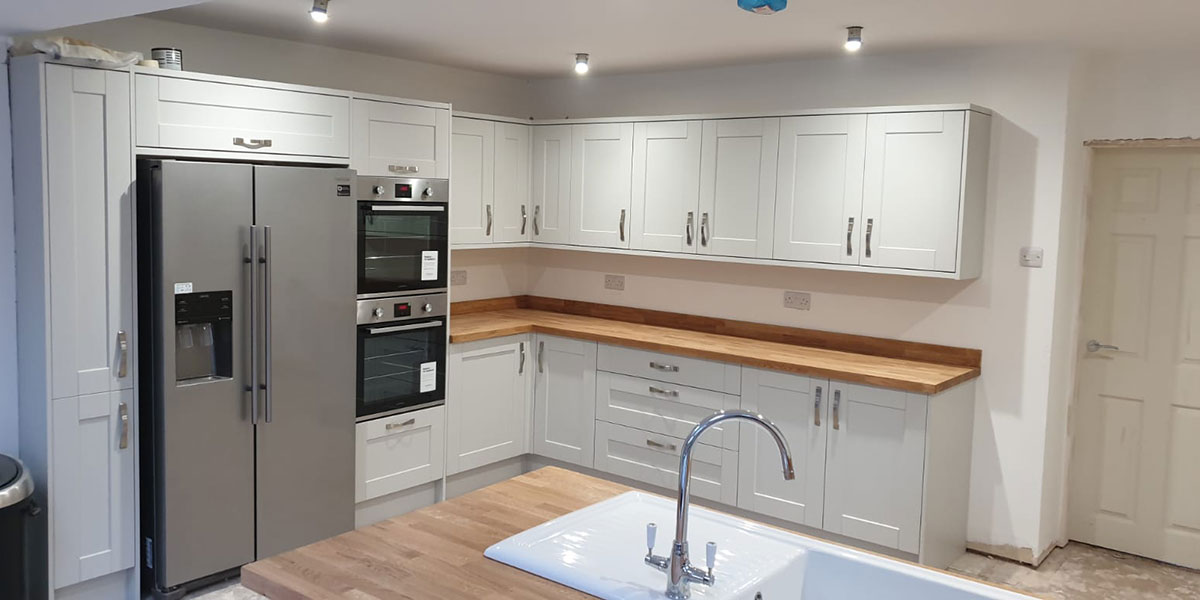 Restore Your Kitchen to its Former Glory – or Completely Change it
Even the most well-designed kitchen can start to show signs of wear and tear after a while. The kitchen is the busiest room in the home; it's where meals are prepared and eaten, guests are entertained, the washing is done and people gather. As a result, this tends to be the room in the house where most accidents take place. From spilt sauces to dropped glasses and muddy pets, it's your kitchen cabinet doors that bear the scars of daily life. Given that they are the main focal point of any kitchen, you may find that they start to let the side down.
Is your Kitchen Dated?
Another problem with kitchens is that, while they might be built to last, they're rarely built to withstand the whims and fancies of what's fashionable. Your kitchen cabinet doors might well have been cutting edge when they were installed, but they could be very dated now. The kitchen is the room in which most people form their first impressions of a home – a crucial detail if you're trying to sell it. So it needs to look fresh, up to date, and in keeping with the rest of your décor.
Is DIY the answer?
For many, the answer is a spot of DIY. However, unless you really know what you're doing, have the right tools to hand and have the expertise and experience worthy of specialist kitchen door manufacturers, you could make things much worse. Kitchens tend not to adhere to uniformity. Each has its own quirks and foibles that, aside from making it unique, can also present something of a nightmare for even the most seasoned DIY enthusiast.
A Cost-effective Solution
So a cost-effective alternative to a complete refit or the risk of a DIY disaster is to replace your kitchen cabinet doors. This solution offers almost-instant unparalleled visual impact and allows you to make some exciting decisions. You can either decide to restore your kitchen to its former glory, using the same materials and finishes that originally appealed to you or, if you think your current style has become a little too dated, you can choose to change its look completely.
Keep your Kitchen Unique
The beauty of choosing to restore your kitchen, rather than rip it out and start again, is that you don't need to touch the cabinets themselves; it's only the kitchen cabinet doors that are replaced. In addition, if you have characterful corners in which the cabinet doors don't fit, you can order made-to-measure kitchen cabinet doors that will fit and function properly, as well as adding a stylish, streamlined aesthetic to the room. Keep the good bits, and replace the rest, and you'll have a great looking kitchen that will retake its rightful place as the heart of your home.
If you have any questions regards a kitchen transformation in the Stoke-on-Trent / Staffordshire area, please get in touch MWConstruction today! Via our contact form here or by phone.